ANTE: A Four-Tier Framework to Boost Visual Literacy for High Dimensional Data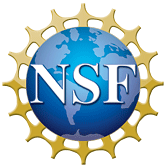 This material is based upon work supported by the US National Science Foundation under Grant No 1527112.
Award title: III: Small: Collaborative Research: ANTE - A Four-Tier Framework to Boost Visual Literacy for High Dimensional Data
PI: Kristina Striegnitz, Computer Science Department, Union College
This is a collaborative research project with co-PI Dr. Klaus Mueller, Professor, Computer Science Department, Stony Brook University under NSF Grant No. 1527200.
Expected duration: September 1, 2015 - August 31, 2018
For Union College students
If you want to get involved in this research, please get in touch with me at striegnk@union.edu.
Corpus
We are gathering a small collection of data driven narratives that are presented using a combination of text and visualizations. Available here.
---
Disclaimer: Any opinions, findings, and conclusions or recommendations expressed in this material are those of the author(s) and do not necessarily reflect the views of the National Science Foundation.
Last updated: August 2017